Discover Fuerteventura
What to see and visit in Fuerteventura
Fuerteventura has become one of the main tourist destinations of the Canary Islands to its wide range of tourism, gastronomy, leisure and especially its spectacular beaches. It offers its visitors a unique environment, making the holiday an unforgettable experience.
The town of Costa Calma
The touristic town of Costa Calma is located on the east side of the island, and has a beach that has an area of almost 2 kilometers of fine golden sand where you can practice windsurfing, paddle and other water activities, or swim in its crystal clear waters or simply relax in the sun.
Its gastronomy stands out for having dishes made with local products. The most typical of the area are: canary style potatoes with mojo picón, goat meat, fresh fish, paella or majorero cheese.
Next to Costa Calma (5 kms away) is the Oasis Wildlife Fuerteventura, a zoo and a botanical garden with a great diversity and variety of endemic species and a rich flora.
Jandía and National Park of Jandia
Jandia is an area of huge white sandy beaches such as Playas de la Barca, Butihondo, Esquinzo or El Matorral, among others. These Atlantic beaches are perfect for those wanting to disconnect, relax and lose track of time in beautiful locations.
The National Park of Jandía is located in the municipality of Pájara. It is a protected desert area that stands out for its geological and biological importance. The contrast of the volcanic mountains with lowland areas and great dune systems constitute a unique and spectacular landscape.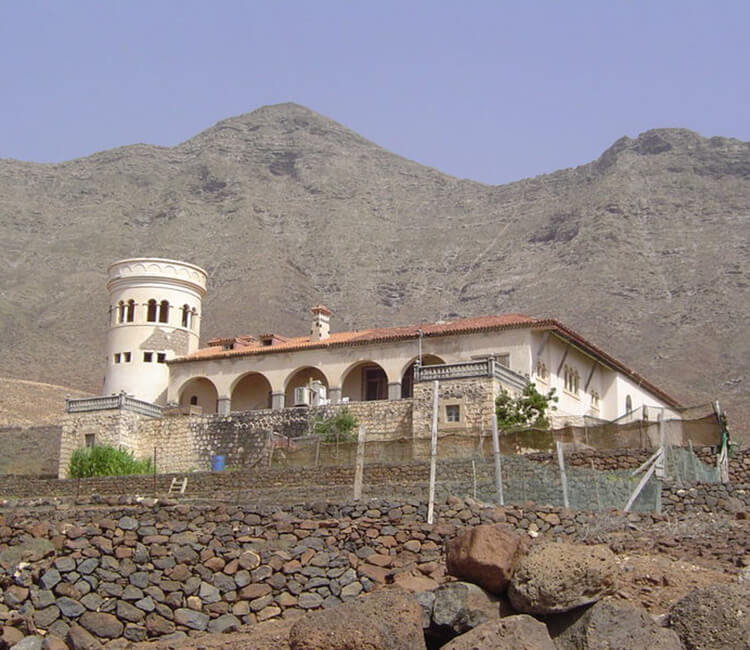 The town of Cofete
One of the most incredible places on the island which takes you to a large desert beach of about 12 km. The viewpoint of Barranco de Agua Oveja is halfway to the beach from where you can enjoy the breathtaking views of Barlovento beach. In Cofete you can also find the Villa Winter, a place full of secrets and surrounded by legends. They say it was the hiding place of Nazi officers.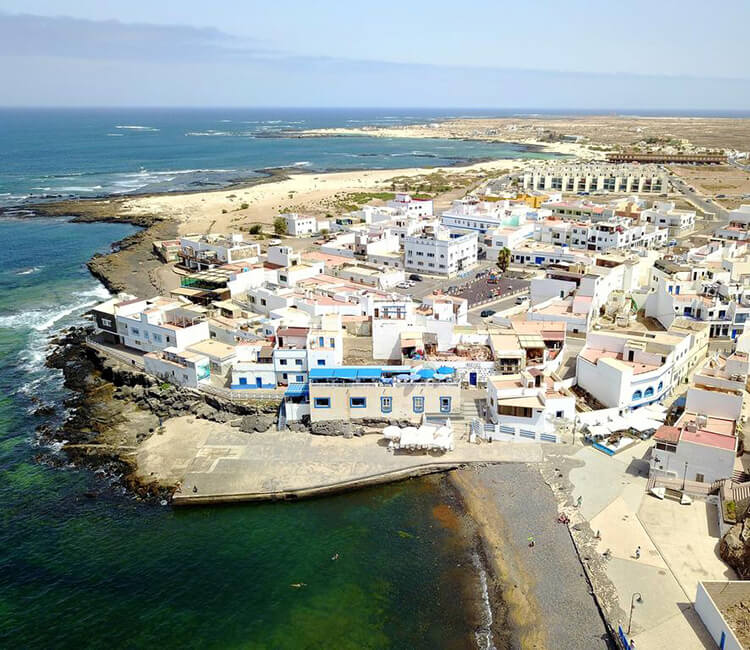 El Cotillo
El Cotillo is a small fishing village located in the northeast of the island that is distinguished by its incredible beaches such as Los Lagos beach, Los Charcos, La Concha or Piedra beach.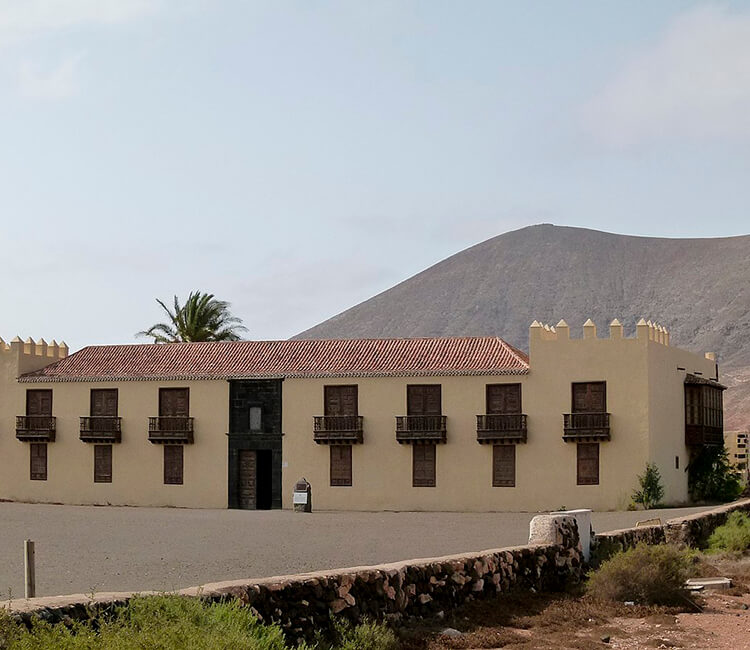 The house of the Colonels in La Oliva
An old building from the 18th century, where the colonel of the island's military had his residence. It is considered as an Asset of Cultural Interest. Inside you can see the traditional courtyard and the crenellated towers.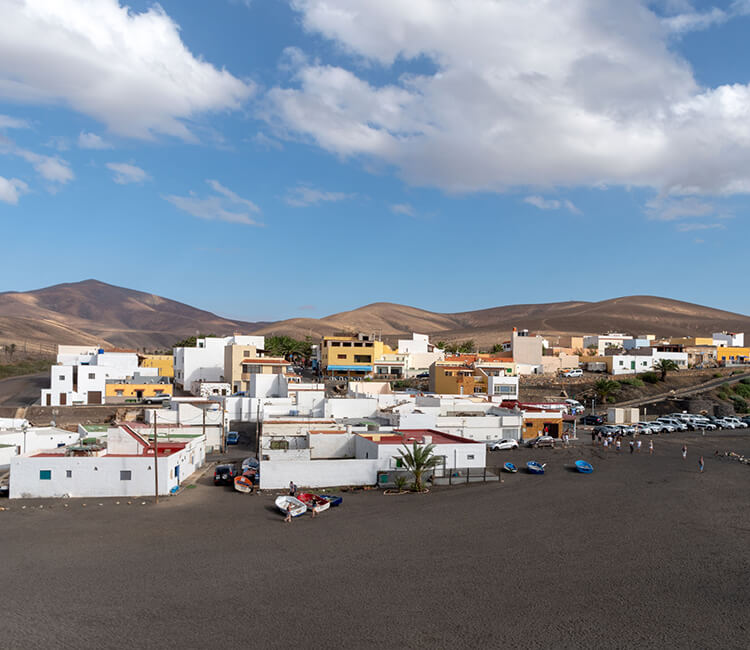 The town of Ajuy
This place has a little and beautiful beach of dark sand with caves that the sea has eroded. You can enjoy an amazing sunset here.